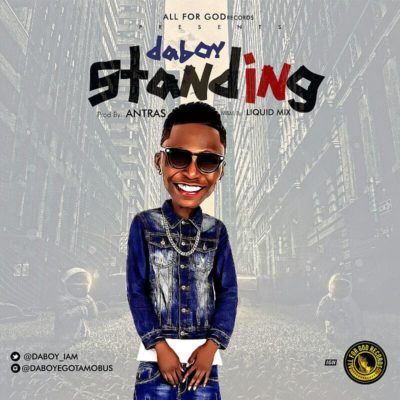 Fresh outta BOLENBE (Remix) with Nigeria's veteran titan TERRY G comes the return DABOY EGOTAMOBUS aka Hi Somori in his highly anticipated new banger alert dubbed STANDING.
The new wave STANDING was produced by (IMVA 2017 best producerANTRAS and mastered by LIQUID MIX under the umbrella of ALL FOR GOD RECORDS.
WE LOVE TO HEAR FROM YOU! DROP A COMMENT BELOW, TELL US WHAT YOU THINK! Also, Tick the notify button to know when your comment is replied.