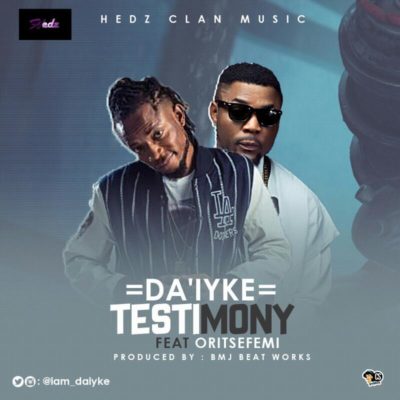 Rising music star, Da'iyke born Samuel Ikechukwu Onyebuchi is here with new single titled 'TestiMony' featuring star singer, Oritsefemi.
The South Africa based Da'iyke ready for the music industry. Watch out for him!
Listen, enjoy and share.
WE LOVE TO HEAR FROM YOU! DROP A COMMENT BELOW, TELL US WHAT YOU THINK! Also, Tick the notify button to know when your comment is replied.