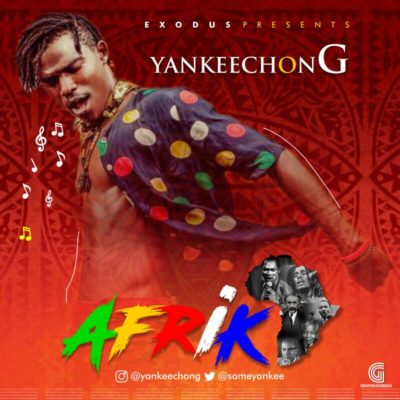 Reggae and Dancehall sensation Yankeechong delivers a super tune titled "Afrika".
His new song "Afrika",a Reggae tune that preaches Peace and Love. His style is quite different.The compelling rhythm,breathtaking lyrics and strong deep vocals make this song a must listen to.I think everyone should listen to this.
WE LOVE TO HEAR FROM YOU! DROP A COMMENT BELOW, TELL US WHAT YOU THINK! Also, Tick the notify button to know when your comment is replied.